Little Citizens gives your child a head start for life! We provide high quality early childhood education for preschool children in Dunedin.
If you've been thinking about options such as an early childhood centre or a kindergarten for your child, talk to us about how our child-centred programmes can ensure your child has the skills and knowledge they need to thrive at school and beyond.
Little Citizens is a high quality service, focussed on your child's learning and growth. Your child will progress through our three specialist rooms Kiwi (ages 0 – 2), Kotuku (ages 3 ½ – 5) and Tui (ages 2 – 3 ½ ) each with highly experienced, qualified, teachers dedicated to your child's progress.
Little Citizens will build a fortnight by fortnight plan for your child's learning with you, and will let you know how your tamariki's development is progressing, providing resources and support to make sure they stay on track.
Little Citizens provides breakfasts for the whole family, lunch, and dinners. All our meals have the Health Eating, Healthy Action and Heart Foundation ticks.
You'll see and hear how your child is doing via Educa – a dedicated app that you can use to follow the stories of your tamariki's learning at the centre.
Little Citizens is also the home of ENGAGE, a world-first programme pioneered by Dr Dione Healey at the University of Otago that helps children develop the executive functioning (control over feeling, thinking and behaving) that is crucial to adult success and which is first formed at ages 3 and 4. Little Citizens is the first ECE in New Zealand to partner in the development of ENGAGE into a full ECE programme.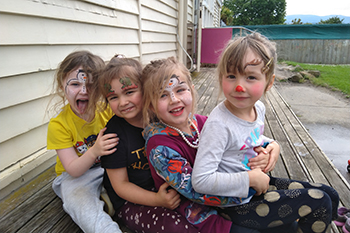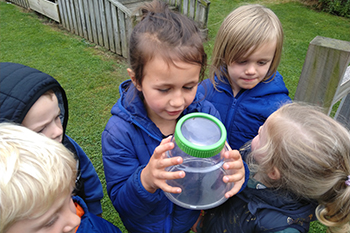 Check out our Website and Facebook page…
www.facebook.com/LittleCitizens