In August 2022 Methodist Mission Southern opened a Young Mums Transition House in Waihōpai, which provides a safe and nurturing environment for teenage mums and their pēpi/babies – helping them to successfully transition towards independent living.
While teenage pregnancies have been on the decline in New Zealand, our rates remain high compared to other countries. Without timely support, some of our younger mums may be at greater risk of experiencing negative health, education, employment and social outcomes, but when the right support is provided, young mums and their pēpi are absolutely capable of thriving.
The Young Mums Transition House receives referrals from Govt agencies, NGO/community providers, and self-referrals from rakatahi and their whānau. MMS provides specialist support via our Taituarā a Hāpori (as in our other transitional houses) to support our residents to work towards their social, education and employment goals, and to find suitable options for independent living. Our team of support workers in the house ensure residents are safe and supported while living in the house and are developing important living skills – empowering young mums to be successful and self-reliant, and to raise healthy, resilient tamariki.
With our strengths-based, client-led practices, we support young mums to have successful futures.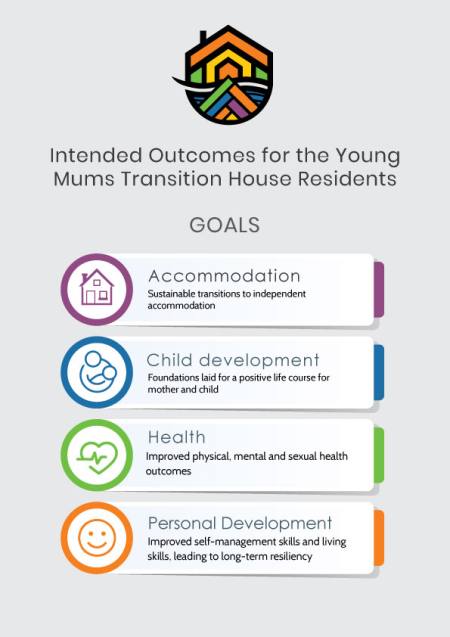 If you would like to find out more about the operation of YMTH, please contact Christine
at christinet@mmsouth.org.nz or 021 514 264.
If you would like to help with the set-up and running of our Young Mums Transition House, please click on the link below: